PRIVATE LESSONS
These courses are perfect for customers needing a little extra help, a more flexible schedule or who prefer one-on-one attention.
You, your dog & the trainer...


At the QPP facility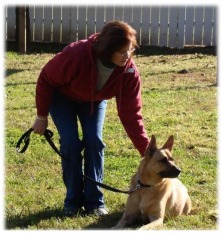 Private lessons are great for any problem behavior, advanced Obedience or individual attention towards competition. Whatever knowledge your dog has will be taken further. No matter what level you will get results of improved performance.
---
Manner's In Public (MiP)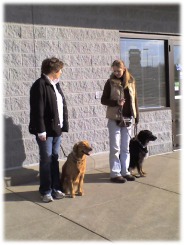 It is very important for dog owners to accustom their dogs to busy social and city life. There are many objects, noises and strange situations that we show pooch in this class. This will include city walks, cafe visits and public manners in general. Any "bad habits" from shyness to aggression can be tackled. Some examples would be chasing vehicles, barking at strangers, fear biting, being uncomfortable when loud noises occur, separation anxiety, etc. This course is designed to balance a dogs temperament and create a well behaved member of society.
---


Quick's Pooch Plaza